We Deliver
We bring you a PODS container, available in 3 convenient sizes and place it at ground level ready for easy packing and loading.
You Pack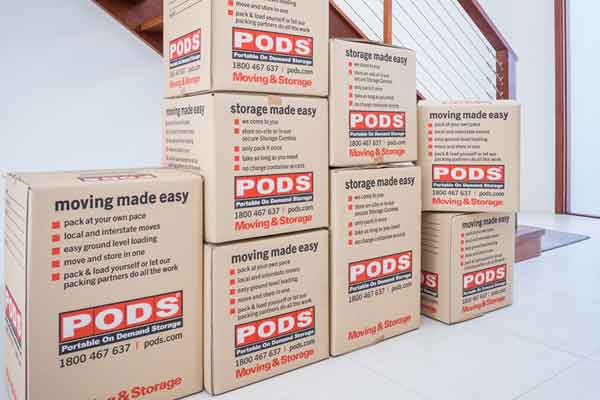 Pack at your own pace, or let our preferred packing professionals do all the work…
We Move
We'll pickup and move your container across town or interstate.
We Store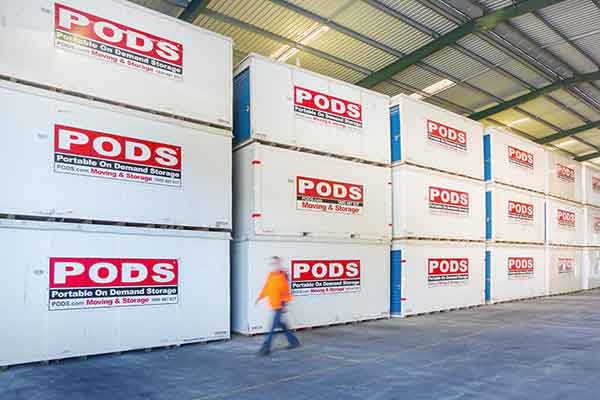 Or, we can store your container in one of our secure storage centres. Or store onsite at your premises.
A smarter way to move and store
PODS pioneered the portable moving and storage industry in 1998 in the USA, with the simple idea of helping people move and store their belongings more easily by delivering a portable storage container to them. Every container rests at ground level; no ramps make loading and unloading a lot easier. Our patented PODZILLA hydraulic lift system keeps your container – and your possessions – level while loading onto and off the truck.
So whether you are moving or storing personal belongings or business equipment, we have the right answer for you.
Convenience
With just one call our experienced Customer Care Representatives can arrange all your local and interstate moving and storage requirements, Contents Protection Cover, packing supplies and professional packers if required. Moving is stressful but PODS can ease the pressure with our secure, convenient and cost effective easy moving and storage solution. Call 1800 467 637 or get a quote online now.
Flexibility
We'll deliver a PODS container to your driveway, take as long as you need to pack and unpack with easy ground level loading.
Safe and Secure
PODS containers are strong, secure and weather resistant. A durable, lockable roller door protects your belongings, giving you peace of mind, whether the container is stored onsite or in one of our clean, secure Storage Centres.
Affordable and Cost Effective
PODS has 3 different sized containers available to accommodate different requirements. The PODS containers are packed and unpacked once only saving you time and money.
You Are In Control
With PODS, you have control of your belongings and the whole process. Everything is done on your schedule. And no one has access to your things but you.
Moving Containers with Podzilla
PODS containers are moved via our patented PODZILLA™ hydraulic lift system. This amazing detached delivery system allows placement of containers in tough-to-reach and hard-to-fit locations that roll-off systems can't match.
With PODZILLA, loaded containers can be easily repositioned, to a different location at a job or project site – or moved to the next job. PODZILLA keeps the container level to minimise shifting of contents during delivery and transport.
The PODZILLA lift system is mounted onto a local PODS delivery truck that can carry any size PODS container, and is operated by local PODS drivers who are specially trained to operate the PODZILLA system and protect the contents of your PODS containers.