Brisbane, your moving and storage solution is right here.
GET TO KNOW BRISBANE
Brisbane – or Bris Vegas to some – is trending hard right now and for good reason. Not only is it being dubbed as the next cultural capital of Australia but it's also the most affordable option for first-time homebuyers and renters in all of Australia's east coast cities. So where should you start? Research is key.
KNOWLEDGE IS POWER
If you are one of the brave ones moving up without any family or friends to help guide you on which suburbs to move to or where the best coffee is, start researching as much as possible. Websites like The Urban List and Visit Brisbane can help you know the lay of the land.
TEST THE WATERS
Instead of diving straight into a long-term lease or buying property in a suburb you know nothing about, opt for a month-to-month rental to start so that you can get to know the area. As you'll find out, the north side of Brisbane is a lot different from the south. Take the time to assess your new area and see how it fits into your daily life.
We just heard you need a storage container. Our process is simple;
We Deliver
We bring you a PODS container, available in 3 convenient sizes and place it at ground level ready for easy packing and loading.
You Pack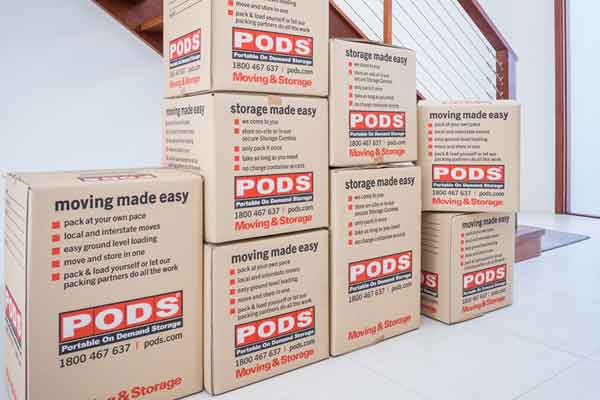 Pack at your own pace, or let our professional packers do all the work…
We Move
We'll pickup and move your container across town or interstate.
We Store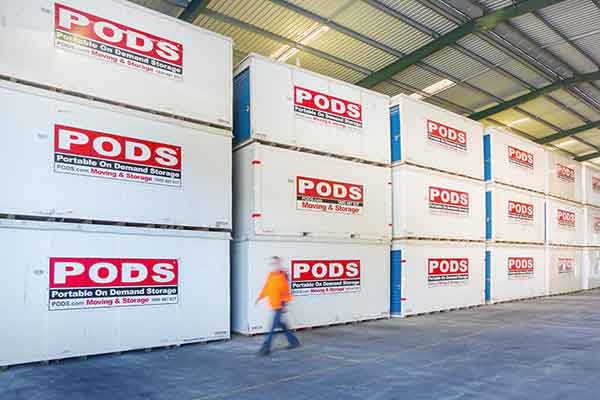 Or, we can store your container in one of our secure storage centres. Or store onsite at your premises.
5 THINGS YOU NEED TO KNOW ABOUT PODS
Want more storage tips and advice?
We love to help our customers as much as possible. Whether it's choosing what to wear when you are moving, how to cope when things don't plan out or how to move awkward large items, we've got some great resources for you.
Save
Need more information about PODS?
Looking for more information about PODS or our mobile storage solutions in Adelaide? Feel free to browse our Storage FAQs or give one of our friendly PODS customer care representatives a call on 1800 467 637.
If you're ready to book your PODS container now, simply head over to our light green booking form to place your order.
Once you've placed your order – here's more information on what to expect next.
Storage Centre access hours
Monday-Friday: 8:00am–1:00pm
Saturday: 8:00am-12:00pm
Sunday: Closed
Access is available to our Brisbane Storage Centre typically within 24 to 48 hours, 6 days per week. Please contact our Customer Care team to schedule an access time.
CUSTOMER SERVICE HOURS
Monday-Friday: 8:00am–5:00pm