Contact our Moving Specialists if you are planning on staying with PODS Moving & Storage for more than 3 months, as we have many options for you to consider including the opportunity to save upwards of $400!
How PODS® storage and moving containers work
We Deliver
We bring you a PODS container, available in 3 convenient sizes and place it at ground level ready for easy packing and loading.
You Pack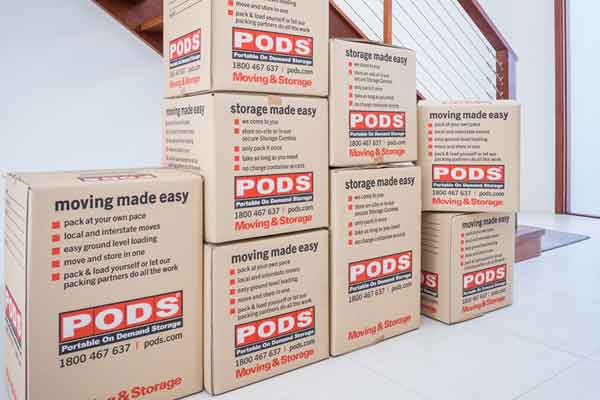 Pack at your own pace, or let our professional packers do all the work…
We Move
We'll pickup and move your container across town or interstate.
We Store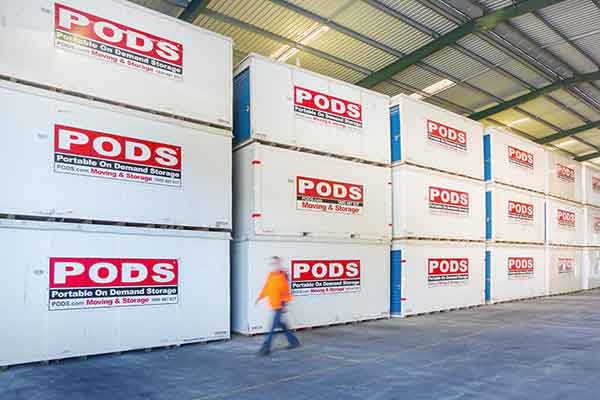 Or, we can store your container in one of our secure storage centres. Or store onsite at your premises.
A smarter way to move and store
The PODS revolution began over 14 years ago in the USA with the simple idea of helping people move and store their belongings more easily by delivering a mobile storage container to them. The PODS team developed and patented a unique hydraulic lift and transport system dubbed PODZILLA™. The lift is designed to reduce shifting of the contents while the container is being loaded onto the PODS truck for transportation. the PODZILLA is delicate enough to deliver a container within metres of your door.
So whether you are moving or storing personal belongings or business equipment, we have the right answer for you.
Local and Long Distance Moving
We bring the PODS moving container to you so you can pack it at your own pace or we can arrange to have a team of professional packers for you. Your packed PODS container can be delivered local or long distance to your new location, or we can store your belongings between moves in one of our secure local Storage Centres.
Storage – At Your Place or Ours
With PODS, the storage comes right to you, but rest assured, should you choose to keep your things at one of our Storage Centres, they'll receive the best and most secure treatment available.
Decluttering and Home Staging
Home staging can mean the difference between selling your home fast and keeping it on the market for months. No matter the real estate market, home staging is a wise move to get the best return on selling your home.
Home Renovations and Remodeling
Whether it's a large renovation project, small remodeling project, or simply a floor refinishing, PODS has the right storage container size to store all of your belongings while you complete your home improvement project.